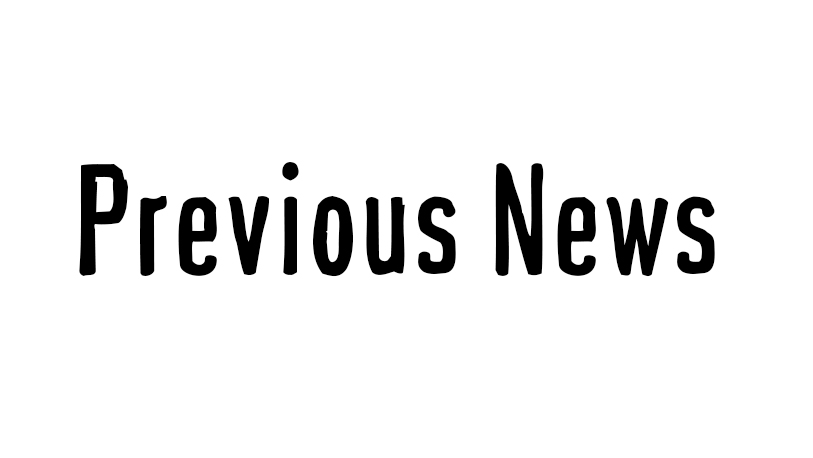 14 Mar

Previous News

3/13
SLOMO Wins Best Short Doc at SXSW
Congrats to team SLOMO!

ONE NATION UNDER DOG wins two honors
The Television Academy recognized the show with an award for "Television with a conscience." It also won a Genesis Award from the Humane Society of the United States.

SLOMO Premieres at SXSW, T/F and Big Sky Fests
Amanda produced this short directed by Josh Izenberg, which won Best Short doc at Big Sky last week. Watch the trailer now!
SXSW screening times here.

2/13
Amanda to teach at Stanford this Spring
She will be a Lecturer in the MFA documentary film program.

6/12
ONE NATION UNDER DOG broadcast premiere on HBO
Read more about it here.

3/12
ONE NATION UNDER DOG to premiere at Tribeca Film Festival
For more info, click here.

11/11
The San Francisco Film Society presents THE SAVE in Cinema by the Bay Festival.
with Q & A by Gina Castaneda
Nov. 6, 2 pm. SF Film Society @ New People Cinema, 1746 Post Street.

07/11
DOUBLE DARE chosen for "Essential SF" list of the best Bay Area indy films
Read the full article here.

07/11
DOUBLE DARE is now available to watch online
You can download and / or stream at Netflix, Amazon, Hulu, and Youtube…coming soon to itunes.

05/11
THE SAVE airs on ESPN June 24th
Featured as part of ESPN's HERoics, a documentary series celebrating women's soccer for this year's Women's World Cup. Stream the full movie online here!

03/11
Amanda a panelist and juror at SXSW 2011
Read about the panels and festival here!

12/10
Fox Searchlight to adapt LA CORONA
Rodrigo Garcia slated to direct, Jose Rivera to write the fiction feature adaptation of LA CORONA. Read the news here!

8/10
New work to be featured in live Pop-up Magazine Event
On Sept. 9th at the SF Herbst Theater, Amanda will show an excerpt from a work-in-progress along with other notable non-fiction artists, writers, and radio journalists. Tickets on sale on Thursday, Aug 26th on Pop-Up's website — and we hear they often sell out within hours!

7/10
Amanda repped by RSA Films
We are very excited to announce that Ridley Scott's commercial company, RSA Films, is now representing Amanda as a director for commercial work. Meanwhile, please do not hesitate to call Amanda directly about freelance jobs!

11/09
Stranger Than Fiction presents DOUBLE DARE
with director Amanda Micheli in person.
Nov. 24th, 8pm. IFC Center 323 Sixth Ave. @ 3rd St

Amanda wins SFFS / KRF Grant
This phenomenal grant will fund the development of Amanda's first fiction screenplay!

03/09
Brave New Voices premieres on HBO
Sundays at 11pm, beginning April 5th.
Amanda was a supervising producer on this new HBO series created by the team behind Russell Simmons' Def Poetry.

La Corona won the IDA Documentary Award for best short film!

CAT DANCERS premieres on HBO MONDAY DEC 15th at 8pm

10/08
La Corona has been nominated for an IDA Documentary Award!
La Corona will be featured on The Insider
Airs Friday, 10/10. Check the Insider website for your local channel and time.

8/08
La Corona will premiere on HBO!
HBO Latino (spanish only): Monday, September 8th at 10:00pm (EST and PST)
HBO2: Wednesday, September 10th at 7:00pm (EST and PST)

La Corona wins the Grand Jury Award and Audience Award for Outstanding Doc Short at Outfest!

6/08
Amanda has been named "Best Local Filmmaker" in SF Weekly's Best Of San Francisco 2008 issue!

4/08
La Corona wins the Audience Award for Best Short Film at the 2008 Sarasota Film Festival!

2/08
The 80th Annual Academy Awards has nominated LA CORONA for best documentary short subject!
Read more in this SF Chronicle Article. Amanda did finally get a dress–generously donated by a local SF designer, The 615 Project.

La Corona also received an Honorable Mention in Short Filmmaking at Sundance!

12/07

LA CORONA to premiere at Sundance!
Check out the Sundance press release announcing the world premiere of this new film by Amanda and Isabel Vega.

10/07

LA CORONA an Oscar hopeful!
Check out the Academy's website for the official press release.

04/07

SF360 interviews Amanda

The San Francisco Film Society and Indiewire co-published webzine SF360 features an interview with Amanda where she talks about her current doc project and the importance of playing contact sports.

Amanda is a Jury member for the Independent Film Festival of Boston

Go to the festival website for information on the April 25-30 festival.

03/07

Big news from the two stars of DOUBLE DARE

The excitement is building… Zoë hits the big screen again! DOUBLE DARE's Zoë Bell is starring in the new Quentin Tarantino film GRINDHOUSE, set to be released in theatres April 6. Read the Grindhouse Junket Report which includes interviews with Quentin, Zoë and more.

Also, our own Jeannie Epper will be receiving an honorary lifetime achievement award this year at the World Stunt Awards. The event takes place May 20, 2007 and will air on AMC Friday, May 25th. Until then, read the USA Today article about Jeannie and her impressive career.

03/07

CAT DANCERS honored with Special Jury Prize at SXSW

Amanda was a producer and the director of photography on this documentary, Harris Fishman's directorial debut.

01/07

DOUBLE DARE named in top 100 documentaries

Indiewire announces that DOUBLE DARE is named in the top 10 of the Chlotrudis Society for Independent Film's picks for the top 100 documentaries of all time. See entire list here.

11/06

THIN premieres on HBO Tues, Nov 14th

THIN makes its television debut on HBO this week! Read about it in this New York Times article. Also, check out the HBO website for repeat airing dates & times in your area.

10/06

THIN wins The Times BFI Grierson Award

The award for director of the best feature-length documentary at the London Film Festival was presented to Lauren Greenfield at the UK premiere of THIN on Thursday, October 26. Read more here.

08/06

Zoe Bell, half the DOUBLE DARE duo, is doing her OWN stunts these days!

Zoë has been cast (yes, as an actress!) alongside Kurt Russell in Quentin Tarantino's new film DEATH PROOF, half of the double-feature combo with Robert Rodriguez to be called GRIND HOUSE due out in 2007. Shooting is under way now in Austin, TX. Get more info at imdb.com and on this fan's webblog.

06/06

THIN wins Grand Jury Prize at the Newport International Film Festival in Rhode Island, and the Cowboy Award for Best Documentary at the Jackson Hole Film Festival in Wyoming

05/06

Amanda is on the Golden Gate Jury in the San Francisco International Film Festival.

Go to the festival website to find out more about the festival and all the films in competition.

04/06

THIN wins Grand Jury Prize at Independent Film Festival of Boston! Amanda presented the film in person and accepted the award on behalf of Lauren Greenfield (who is about to have a baby!).

Go to www.iffboston.org for more details.

03/06

TOO HOT NOT TO HANDLE premieres on Earth Day, April 22nd

Amanda shot the "solutions" segment of this eye-opening HBO Special about Global Warming. Go to www.hbo.com for the trailer and more details.

01/06

THIN premieres at Sundance Film Festival, Jan 2006

Amanda filmed with Director Lauren Greenfield in an eating disorder treatment facility over a period of six months last year, and HBO decided to take the film on the festival circuit. The film was in the prestigious American Documentary Competition and was amazingly well-received by audiences and press alike.
Click here to go to Actual Reality Pictures' website about the film.
Click here for Panasonic press release featuring Amanda.

12/05

DOUBLE DARE "Best of 2005" lists

Rotten Tomatoes Best of 2005
About.com's Top Documentaries of 2005
Gapers Block – The Best and Worst Films of 2005
aintitcool.com's ??? BEST DOCUMENTARIES OF 2005
Chlotrudis Society for Independent Film – Member Top 10's
Stylus Magazine's Top 15 Movies of 2005
The Year In Film 2005 – The A.V. Club
The Boston Globe – Area art houses were where the action was
Chlotrudis Society Picks: 100 Best Films About the Arts!
Flipside Movies – Best Movies of 2005

DOUBLE DARE available on DVD!

Capital Entertainment is releasing the super-cool DVD with tons of deleted scenes, hilarious audio commentary, and other extras. Buy it here!

Zoe Bell, the young star of DOUBLE DARE wins 2 "World Stunt Awards!"

Zoë and her pal Monica Staggs won "Best Fight" (beating all the guys!) and "Best Stunt by a Stuntwoman" for their phenomenal fight work in KILL BILL VOL. 2! Veteran stuntwoman Jeannie Epper, who also stars in DOUBLE DARE, presented the "Stuntwoman" award with a proud glow. See The World Stunt Awards website for more info!